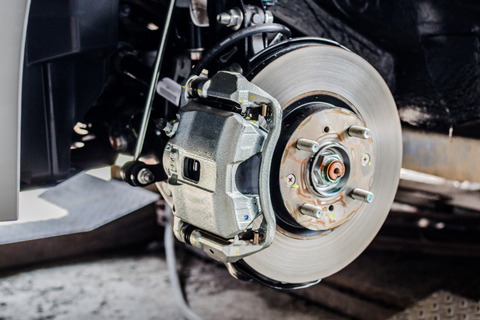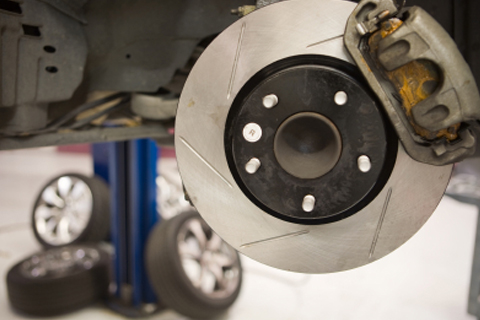 Brake Repairs
Getting safely from Point A to Point B isn't just dependent on your driving skills, but on the proper operation of your vehicle as well. You don't have to wait for a narrow miss on the street to come in for a brake inspection. In fact, a yearly checkup to see if brake repair or brake replacement is necessary, should be part of every vehicle's ongoing maintenance.
Bad brakes display warning signs for impending brake maintenance. For example, if your brakes squeal or grind when in use, then your brake pads may be worn and require replacements. If your vehicle pulls to one side when braking, then this may point to worn brakes, a malfunctioning caliper, or low brake fluid in the brake lines. If your brake pedal presses down too easily—also known as "spongy" brakes—then this may be an indication of too much air in the hydraulic brake lines.
Your vehicle's brake system consists of many components, such as calipers, hoses, master cylinder, brake fluid, and brake pads or shoes. Our certified technicians have expertise in all types of brake systems from ABS to antiques. Whether you need a brake repair or brake replacement, you can rely on our auto shop for qualified brake service.
Book an Appointment Now